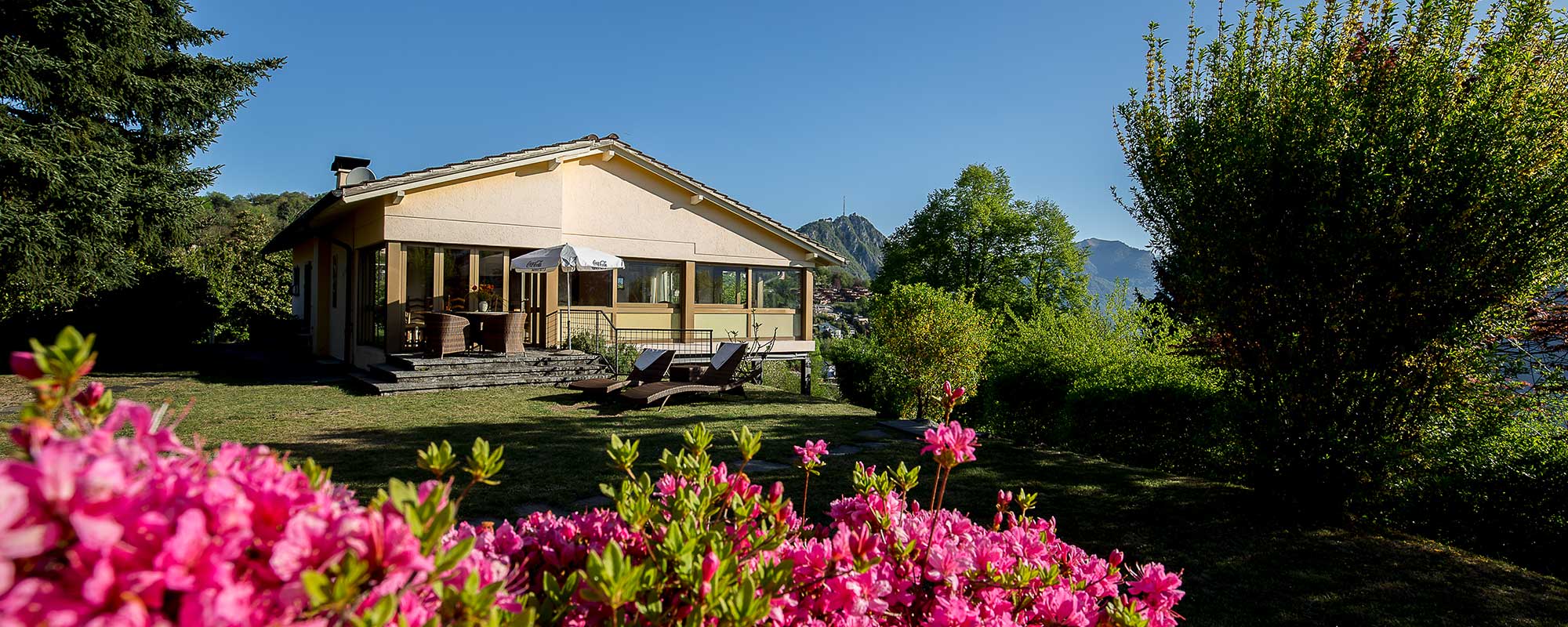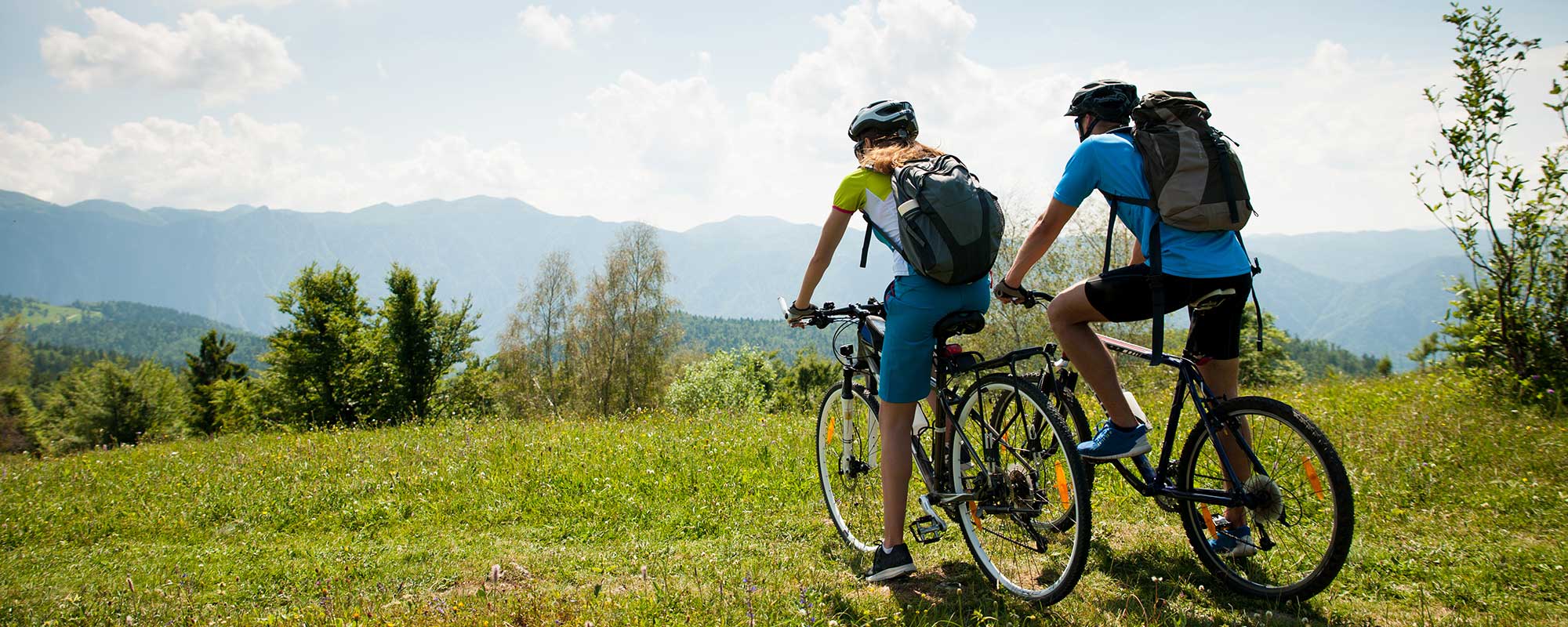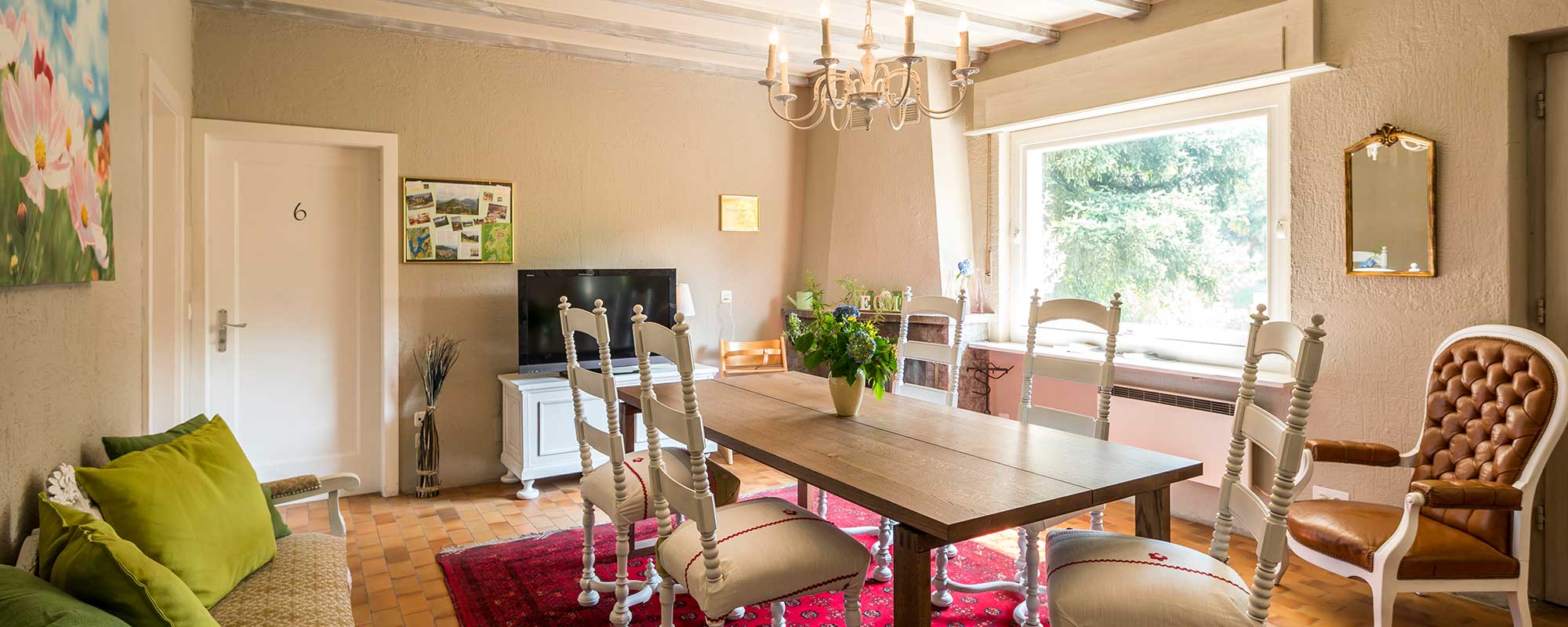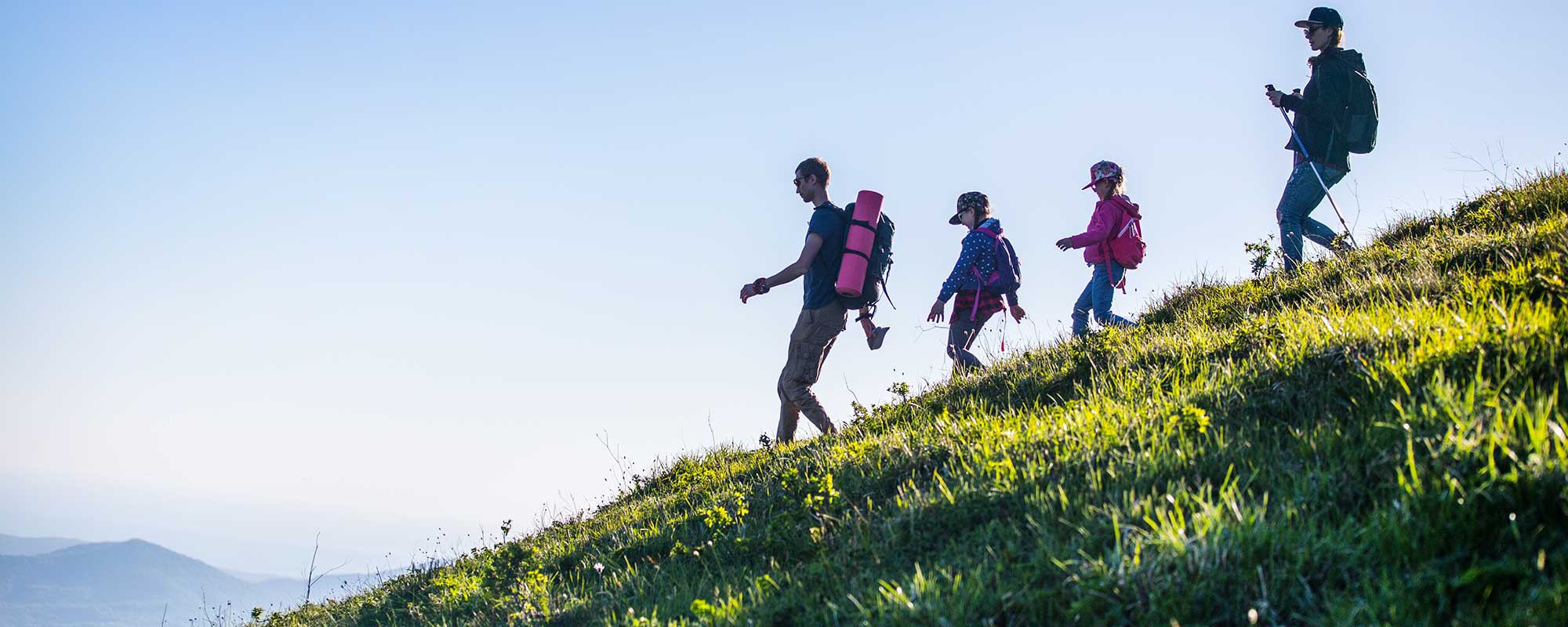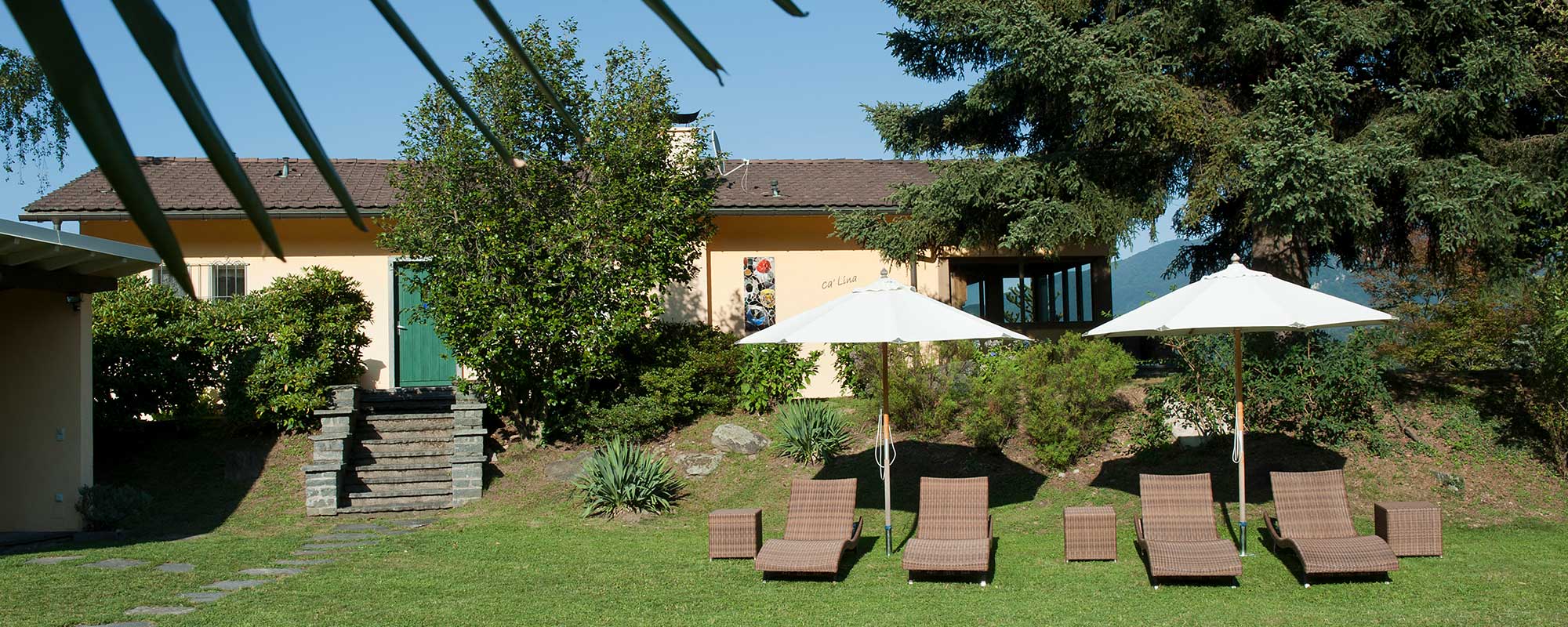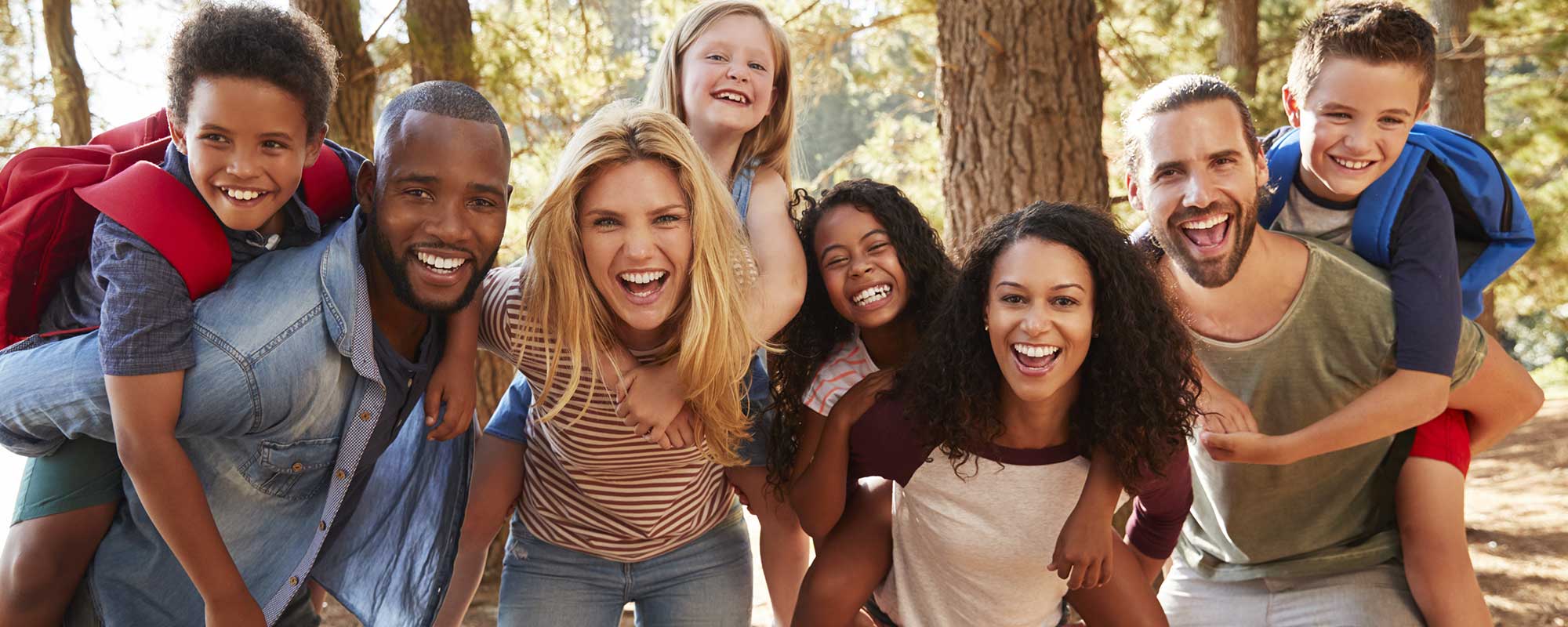 The Calina Guest House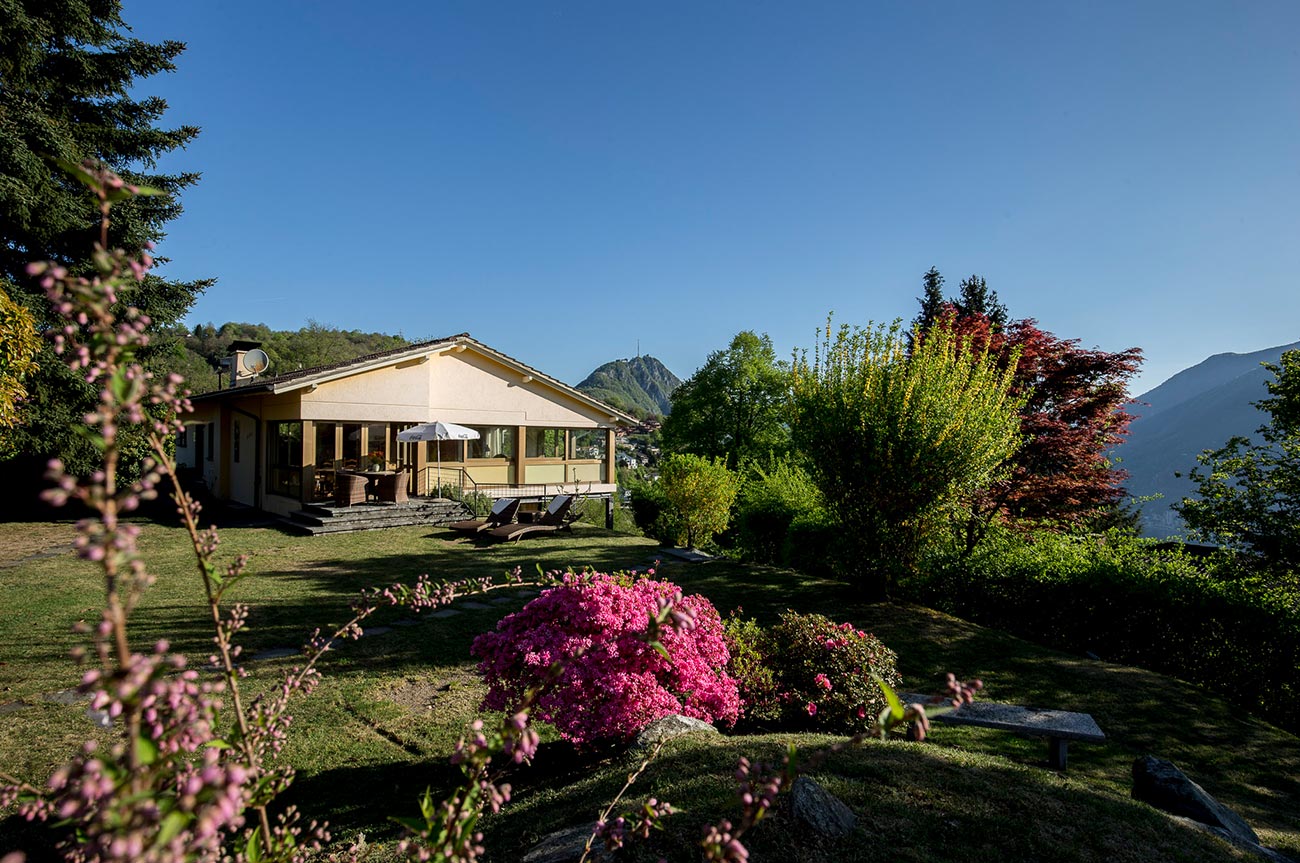 The Calina Guest House
The Casa Lina, called simply Ca`Lina in the Ticino dialect, is a house for all cases. Individuals, families, school classes, project and seminar groups will find a perfect place for their stay here. The Calina is also suitable as a guest house, holiday home, youth hostel, hostel, backpacker or group house. The impressive views of Lake Lugano and the spacious Mediterranean garden make the Calina really stand out. Carona offers something for everyone: the beautifully preserved village center with its rich history and culture, the Parco San Grato garden, the public open-air swimming pool, the many hiking and mountain biking opportunities between San Salvatore and the Alpe Vicania or Morcôte are just a few examples.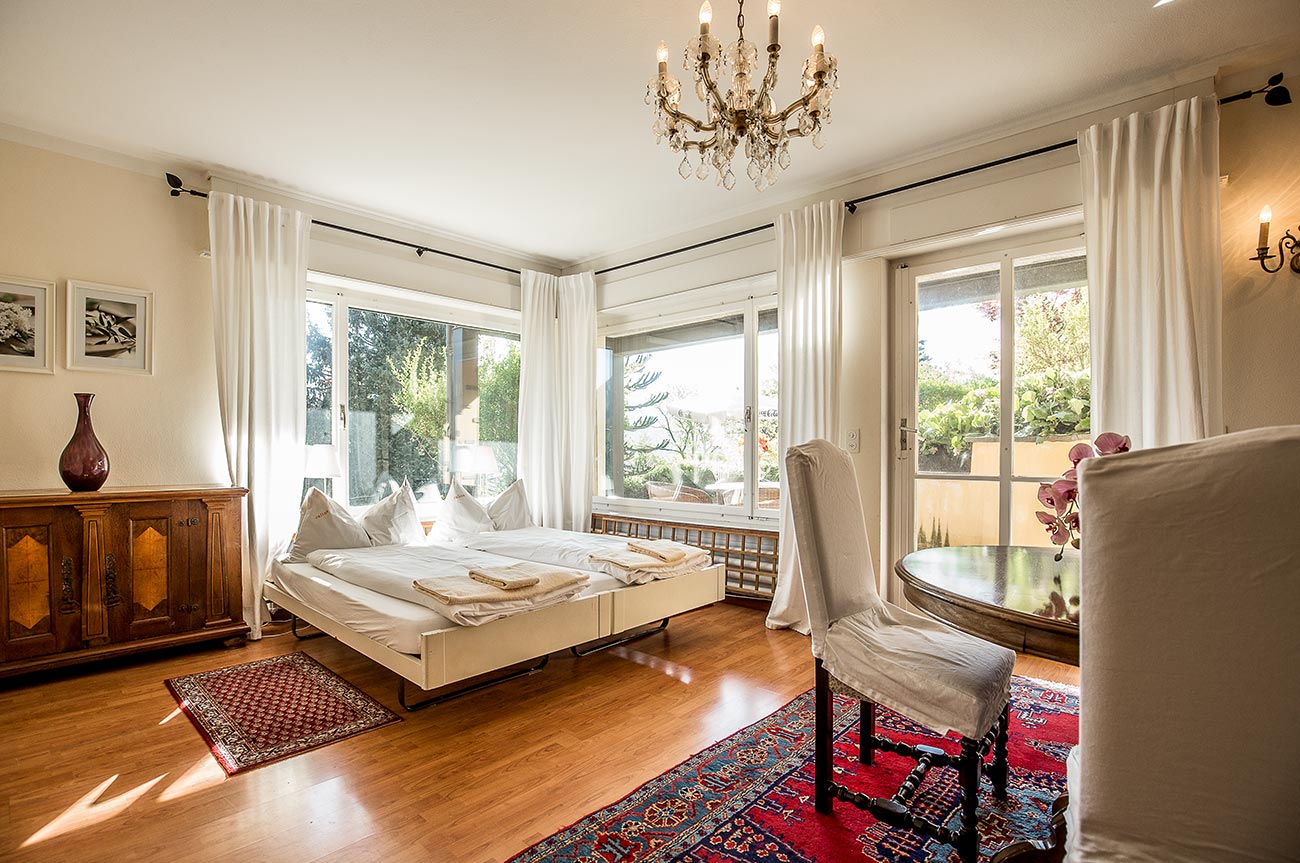 Rooms and apartments
The house offers space for up to 22 people across 6 rooms (2 rooms with 3 beds, four rooms with 2 beds) and the holiday apartments. The larger apartment Monte Generoso, can accommodate up to 4 people with a wonderful panoramic view of Lake Lugano. Up to 3 people can stay in the smaller apartment Monte San Salvatore. The apartments have fully equipped kitchens and their own bathroom / toilet. The rooms on the upper floor have terrace seating, while the rooms on the lower floor have their own garden seating area that can be accessed directly from the room. A fully equipped shared kitchen and a separate dining and lounge area make it ideal for self-catering.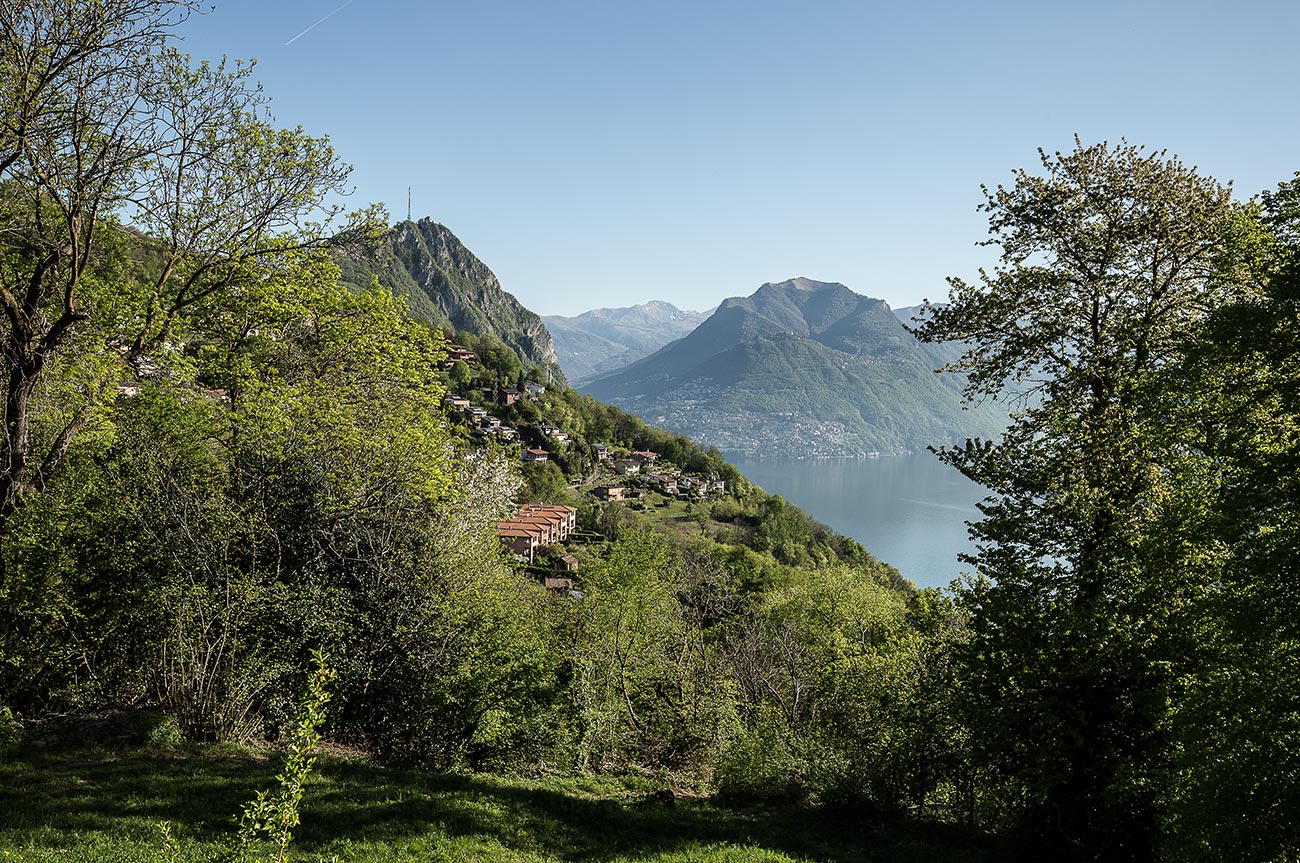 Location
Quiet and sunny, surrounded by greenery, on the edge of the Ticino village of Carona, you will find the house and enjoy its spectacular view of Lake Lugano and the local mountain of Lugano, Monte San Salvatore. For those who like being in nature but still on the doorstep of the lively metropolis of Lugano, the Calina is the perfect place. Surrounded by a large garden, the Calina offers plenty of space for activities in the Ticino sun. The barbecue area on the pergola guarantees you a cosy evening in the open air. The house can be reached in just 5 minutes on foot from the Carona Paese postbus stop (line 434 Carona-Paradiso-Lugano). Direct access is possible with your own vehicle. Parking spaces are available free of charge.
Free WLAN
Free parking
Panorama lake view
Panoramic mountain view
Big Garden
Dogs allowed
BBQ / fireplace
Kitchen
Playground
Parasols
Covered pergola
Table tennis
Reviews from our guests
«The beautiful view, wonderful garden, well-equipped kitchen, you feel right at home, various comfortable seating areas. Optimal room size.»

G. from Germany

«Charmingly peaceful and a great view. The small kitchen had everything you need. Outside area with grill and large meadow. We would love to come back»

S. from Switzerland

«Ca'Lina is very peaceful in the middle of a wonderful garden, a great oasis of calm! Unique views and great walking/hiking areas!»

L. from Switzerland

«The room was simple but very nice. The view from the balcony was magnificent! We will certainly be coming back.»

R. from Germany

«The house lies peacefully a little out of the way, in a quiet area with a fantastic view of San Salvatore, the center and restaurants can easily be reached on foot. The apartment was very clean and functional.»

L. from Great Britain