Holidays, family reunions, celebrations, festivals...
The quiet and family-friendly location of Casa Calina offers the optimum environment for nice days with the family. The big garden is a wonderful playground for big and small.
Spend uncomplicated self-organized family vacations in one apartment for up to 6 people or rent the whole house for up to 22 people for an unforgettable family reunion. We provide baby cots by request for a small fee.
In Carona, there are many ways to spend a nice time with the family. The large natural swimming pool, the Parco San Grato with its large children's playground and family barbecue areas, and the beautiful easy hiking trails nearby are just a few highlights in the immediate vicinity of Carona. Not only that, but also the beautiful bathing areas of Lake Lugano, the Swissminiatur in Melide, the Monte San Salvatore, which can be conquered with a funicular, the Monte Generoso with the bear cave, the adventure mountain Monte Tamaro with Summer toboggan run and climbing park, and the Splash & Spa in Rivera are further attractions to spend varied holidays in Carona.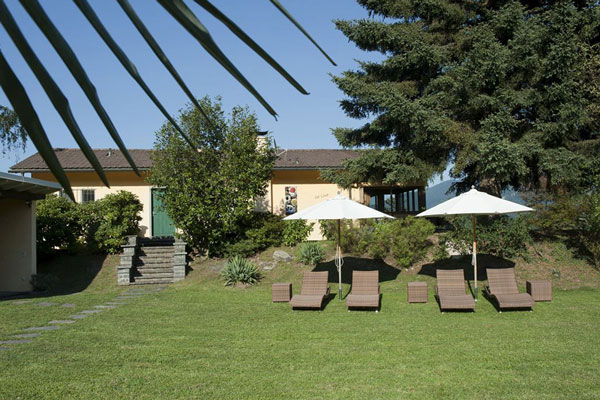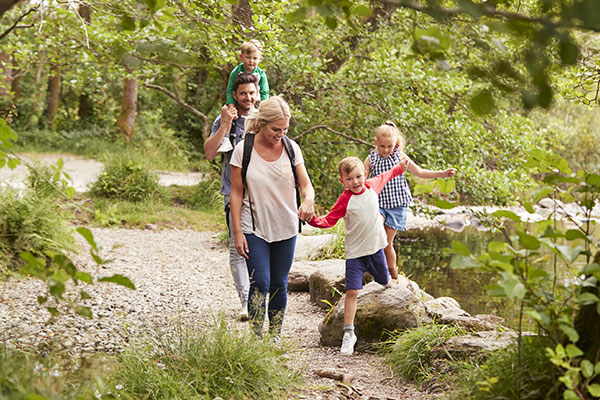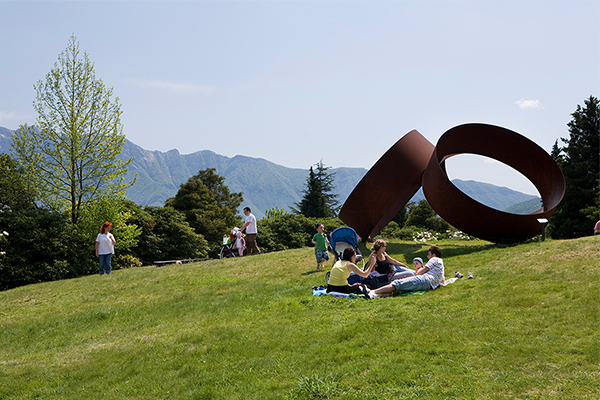 Kitchen
Fully equipped kitchen on the upper floor with stove, oven, dishwasher, coffee maker, kettle, microwave.
Public Spaces
A living room per floor, whereby the room located on the upper floor also serves as a dining room.
Garden
Large garden with sun beds, seating and a covered pergola with fireplace, table tennis, table football.
Bathroom facilities
Two communal bathrooms, one with shower and one with bath, three rooms share one bathroom.
Bedding
All beds are equipped with pillows, duvet, and fitted sheet. Towels are available at no extra charge.
Further Amenities
Free Wi-Fi throughout the house and garden, large TV with satellite reception in the common room, and free private parking in front of the house.
Check-In
Check-in and check-out at Hotel Villa Carona
Check-In 4.00 pm to 9.00 pm
Check-Out 7.30 am to 12.00 pm
Service & Info
All service and information services are available at the reception of the Hotel Villa Carona.
Group catering:
On request, we will be happy to provide you with a tailor-made offer for your group. Please let us know the details in a timely manner.
Food supply:
The "Denise" shop offers all the essential goods for daily use. On pre-order, fresh bread, bread rolls, and croissants can be purchased daily from 7.30am at the Hotel Villa Carona.
Good to know for groups:
When booking the whole house, you also have two fully equipped kitchens and two bathrooms, each of which is integrated in the two apartments. We would be happy to make you a personal offer for your group on request. We recommend that you book the complete house for smaller groups. It guarantees you privacy and the house for your sole use, which guarantees you a relaxing stay.